Announcing: Open Source Festival 2020 🎉🎉
After several months of vigorous planning, we are super excited to announce the first-ever Open Source Festival happening in Nigeria.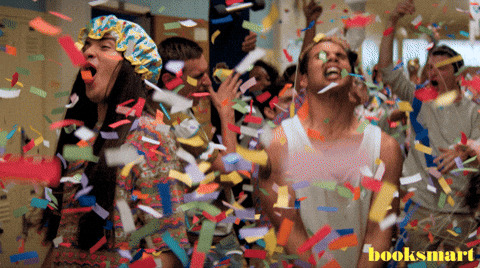 Open Source Community Africa is a community aimed at creating and supporting the open-source movement within Africa. As a community, we intend to help integrate the act of open source contribution to African developers whilst strongly advocating the movement of free and open-source software. Our community is spread across Africa hosted in various locations called chapters.
To increase our efforts in advocating the open-source culture in Africa, we have decided to host the first "Open Source Festival".
---
Open Source Festival is a high profile event that would attract student delegates, developers, designers and corporate organizations on a large scale with series of talks, workshops, and awareness of open-sourced developer tools. The maiden edition is going to be a forum for networking, discussions and ideas proration around the latest happenings in technology as well as the growth of open source in Africa.
Through this festival, we intend to move Africans from just the billion users to the NEXT BILLION CREATORS.
Event Details
Date: 20TH - 22ND FEB, 2020
Time: TBH
Location: Lagos, Nigeria
Venue: TBH
Speakers and Schedule: TBH
All TBH information will be updated on the Festival's Website, please check back soon.
Tickets
Attendee registration will begin soon, kindly follow us on Twitter to receive updates.
Call for speakers
We are currently accepting talks, tutorials, workshops and exhibitions proposals from interested speakers.
We are looking for sets of topics surrounding open source, and best practices. But we also encourage a range of topics from
What's new with web development
Hardware & IoT
ML/AL/DL
Technical writing
Open Source design
Got something to present? Kindly submit your proposal here before Monday, 2nd December 2019.
Sponsors and Partners
We are non-profit and do not make money from our events. This event is made possible by the support of some amazing humans and organizations.
If you'll like to support this conference, please email event@oscafrica.org or sponsor us through our Open Collective!
---
Open source technologies are driving the future as the most widely adopted tools for building disruptive and innovative solutions to current global issues. Learn how to effectively contribute towards building the next generation of world-class solutions in Africa by joining an Open Source Community Africa Chapter nearest to you.
Follow us on twitter @oscafrica to get more updates or join our Zulip chat to get connected to all members of Open Source Community Africa.
Open Source Community Africa, changing the perception of Africans from just the billion users to the NEXT BILLION CREATORS